Drones and Aviation Externship Dates
| Dates | Time | Type | Status |
| --- | --- | --- | --- |
| July 18th - 22nd, 2022 | 10:00am - 3:00pm PST | Summer | Enroll |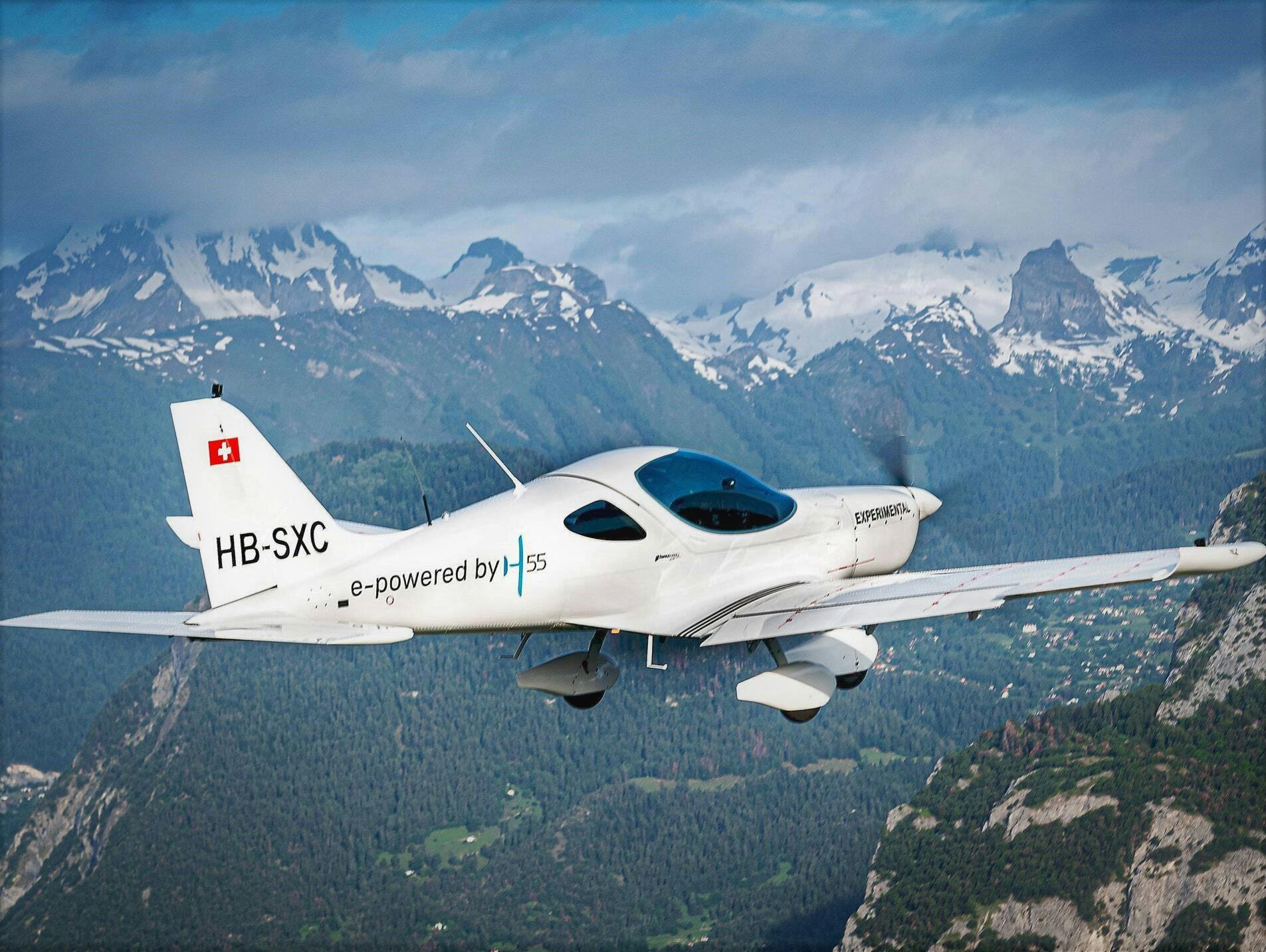 Aviation and Drones Externship
Externship Overview
Aviation is quickly rising in the ranks as one of the high-demand tech careers with endless opportunities and exciting new applications for drone & electric vehicle use. Students will dive deep into aviation applications, careers, and how to navigate using drones in futuristic careers across the nation. Students will see first hand the latest in Zero Emission Electric planes which are shaping the future of aviation and transportation in California.
Work alongside professionals from leading aviation companies and go through industry built challenges which are fun and interactive
Learn how this emerging technology is being harnessed
Explore the world of aviation and discover the exciting careers in this field
...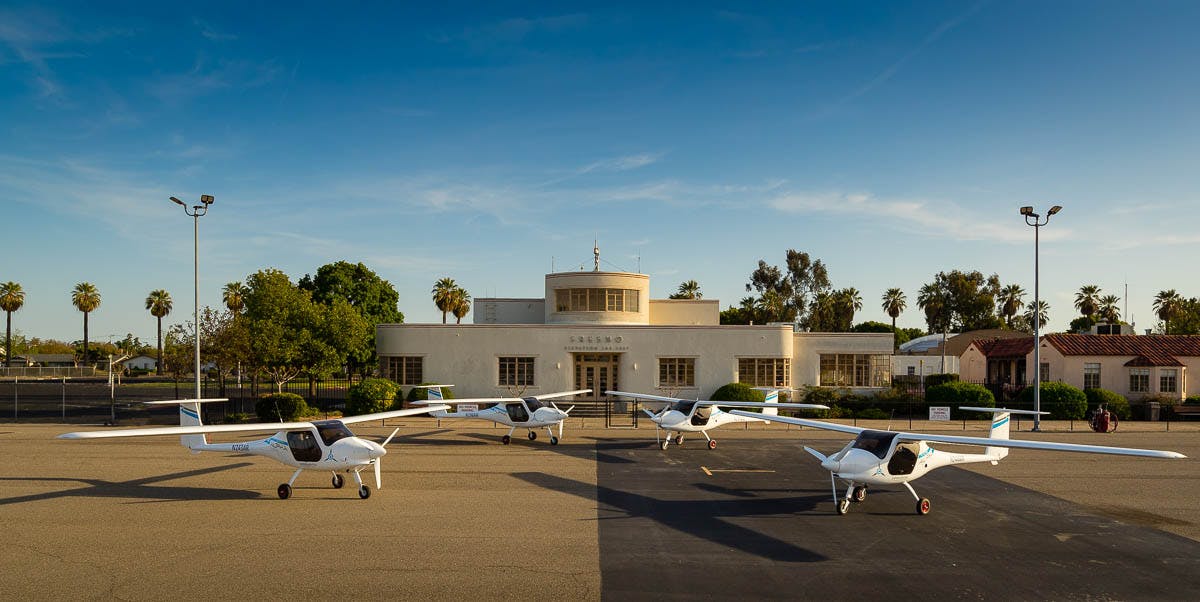 Aviation and Drones Team Challenges:
Over the course of this externship you will work with professionals from different companies who have built challenges based on their work experience.
Latitude and Longitude Scavenger Hunt
Pilot Safety Challenge
Aerospace Engineer Challenge
Drone Company Startup Challenge
Final Drone Performance & Navigation
Aviation Pathways
Aviation is one of the fastest-growing industries and worldwide transportation networks available that facilitates movement of global business. It improves economic growth, creation of jobs, and also international trade and tourism. Employment of airline pilots, copilots, and flight engineers is projected to grow 14% from 2020 to 2030, faster than the average for most occupations. Drones and the future of drone tech is shaping everyday life for society and business. In agriculture, for example, drones can be used to efficiently disperse weed control or fertilizers and optimize field management. This results in reduced operation costs, improved crop quality, and increased yield rate!
Parent Resources
We provide the tools to help parents and guardians demystify the career path and cover all frequently asked questions. Our team is available to support both student and parent before, during, and after the externship. We always look forward to making connections with our students and their families!
Daily Itinerary
Day 1
The Future of Aviation & Drones
Industry Challenge: Latitude and Longitude Scavenger Hunt
Your team has been tasked with identifying the whereabouts of a lost pilot. It's up to you to determine their flight path and where they could have ended up. Learn the basics of Aeronautical Terminology in this first challenge as you begin to stretch your wings into Aviation!
Day 2
CAREERS IN AVIATION
Streaming live from their hangar in Northern California; New Aviation will take you through a real time take off with the latest zero emission electric planes! See behind the scenes to learn about this groundbreaking technology and all the careers which exist from Engineer to Pilot.
Industry Challenge: Aircraft Safety Challenge
In teams, analyze and discuss different scenarios that challenge your safety awareness. When it comes to being a pilot of any capacity, safety always comes first.
Day 2
THE FUTURE OF FLIGHT
Led by Boeing professionals, dive deep into the world of aviation in which new technologies are emerging. Learn how carbon fiber and zero emission electric aircraft are changing the way society and business function. This will have a profound impact on everyday life leading to greener skies through our new interconnected world.
Industry Challenge: Aerospace Engineer Challenge
Conceptualize a new prototype aircraft or a modify an already existing one for a new purpose. You and your team will be given a specific scenario in which you need to identify the right aircraft for the job.
Day 4
DRONES IN THE REAL WORLD
Drones are rapidly becoming essential tools for companies of all kinds. Get a live-demonstration of how drones are being implemented to help keep individuals safe. Learn about the cost, functionality, and benefits of utilizing drone technology.
Industry Challenge: Drone Company Startup
Conceptualize your own business that utilizes drone technology with a team from the ground up. Are you gonna help with reforestation efforts? Deliver medical supplies as a First-Responder? Or something new? Let your imagination run wild in this company startup challenge!
Day 5
DRONE AND AVIATION PATHWAYS
Workshop on what it takes to be an aviation professional from education to industry. Based on everything you've learned and experienced this week, this live workshop will help you answer any final questions and how to take the next step.
Industry Challenge: Final Presentations
Each team will be tasked with building a new use case for drone technology which solves a real problem. How can your team utilize specific types of drones and their features to evolve and function in a setting not currently envisioned.  Conceptualize and use any tools to present your new drone use case to our professionals as if to seek an investment in your idea!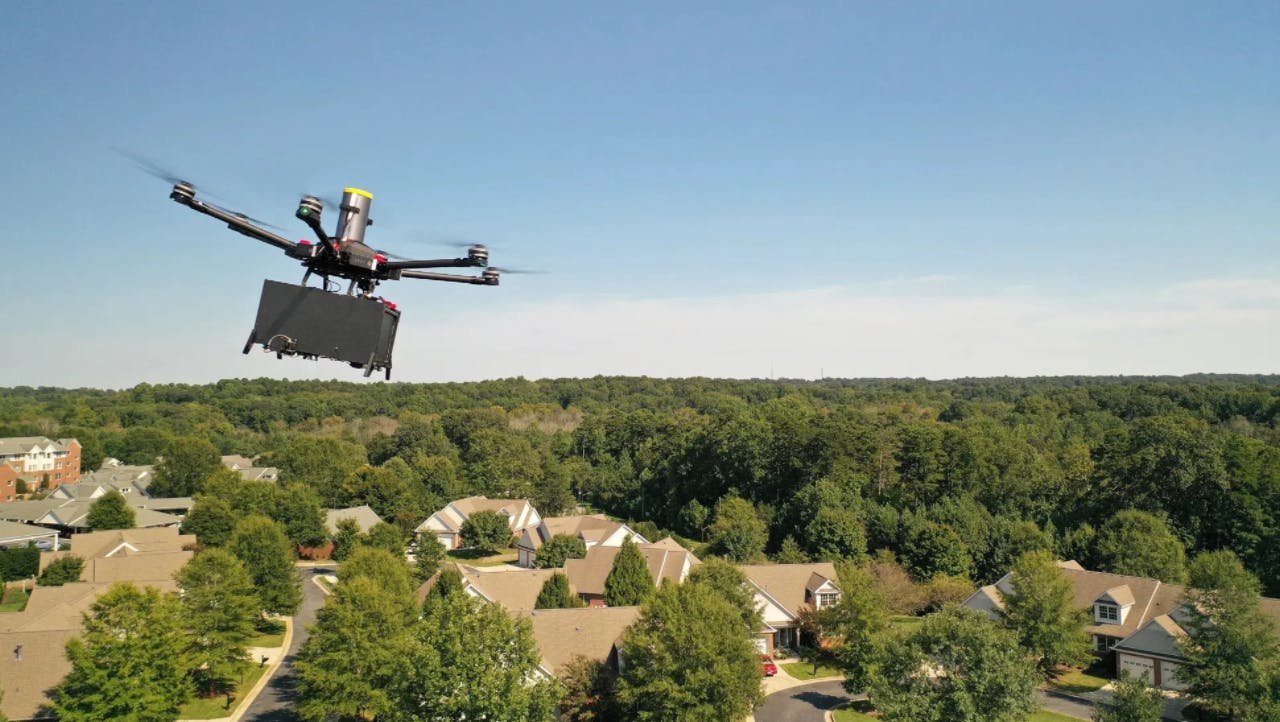 Online Course Requirements
Any compatible computer
Webcam
Stable internet connection
Your Tuition Includes
Industry professional guest speakers and workshops
Five days of combined learning
Parent Resources
Digital badges and certificate of completion
Service and support from our team before, during and after the program