App Design Externship Dates
| Dates | Time | Type | Status |
| --- | --- | --- | --- |
| TBD | TBD | TBD | Enroll |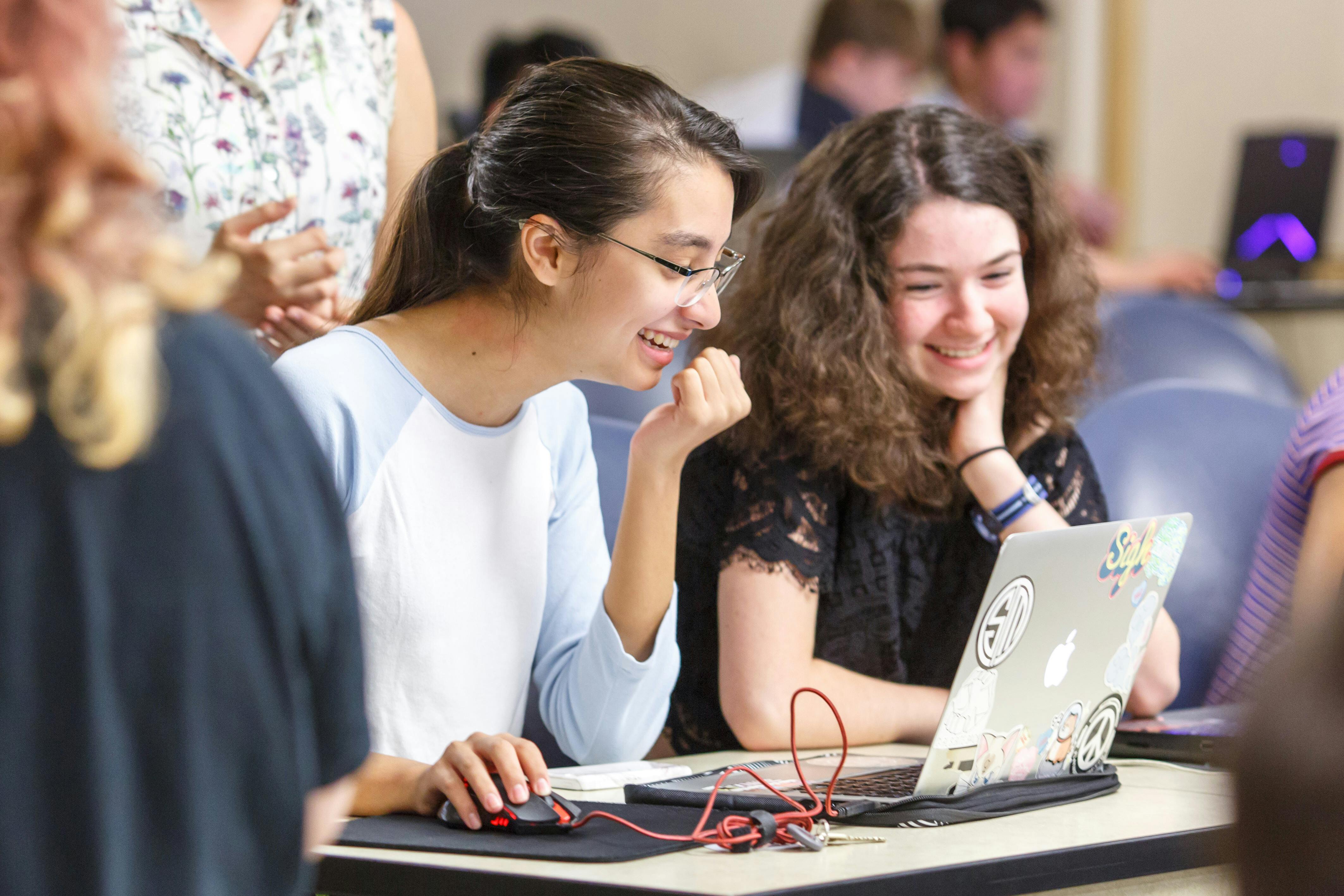 Program Overview
In our app design externship, we aim to prepare you for the future of tech by understanding how software is created. During this Externship, you'll receive insight into the fundamentals of technology development and the various careers to apply your newfound skills. Under the guidance of industry professionals, our program will teach you everything from web development to mobile app creation. Collaborate with your fellow classmates to take on different project-based challenges that allow you to:
• Learn the basics of software development and how the front and backend come together to solve people's problems.
• Understand how software you use everyday is built, updated, and managed.
• Dive into various popular software products out on the market.
• Build in-demand employability skills such as critical thinking, problem solving, confidence and collaboration.
• Earn digital badges to display on your resume and a certificate of completion at the end of the program.
...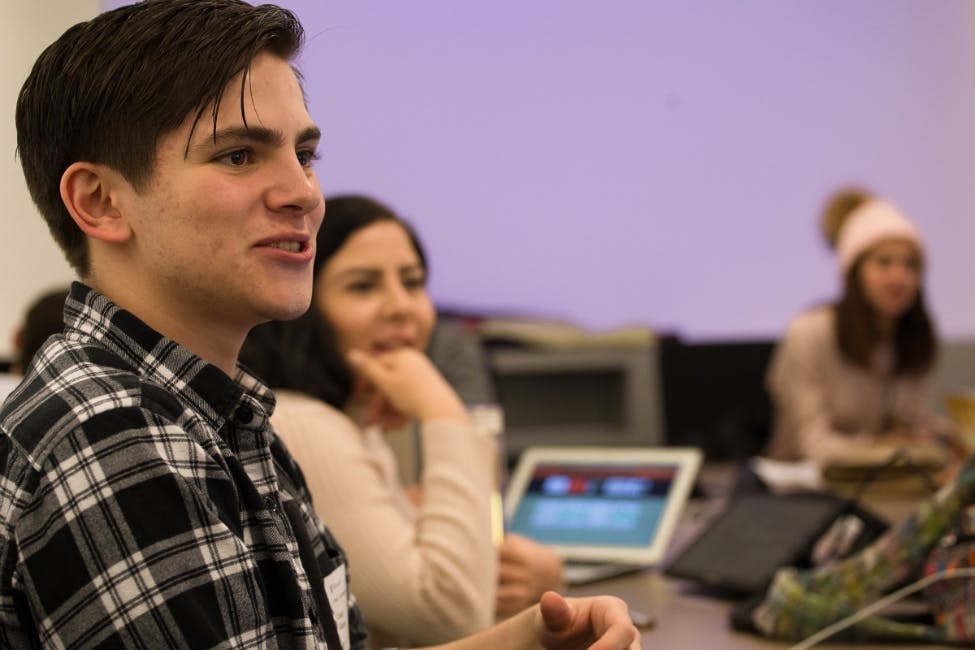 Team Technology Projects:
Together with your team, you'll get hands on experience with every aspect of tech development. Starting from what users see on the frontend, we'll walk you through how that connects to the backend, the cloud, and mobile apps. Explore the most popular coding frameworks and their pros and cons. The knowledge you'll gain over the course of these projects will allow you see what it's really like to work in tech and where you fit best in the industry.
Create a Frontend Experience
Explore the Backend
Brainstorm a New Tech Integration
Pick Your Cloud and Services
Pick Your Mobile App Framework
Technology Pathways:
As technology continues to evolve in our rapidly changing world, demand for engineers has grown along with it. Learning the basics of analyzing, computing, and displaying information gives you a great base of knowledge that applies to a wide range of careers. From design to development, the possibilities to make an impact in the tech world are endless. Demystifying these careers is important to the tech world, as it allows for new ideas and innovations that push technology forward.
Parent Resources
We provide the tools to help parents and guardians demystify the career path and cover all frequently asked questions. Our team is available to support both student and parent before, during, and after the externship. We always look forward to making connections with our students and their families!
Daily Itinerary
Day 1
INTRODUCTION TO APP DEVELOPMENT AND FRONTEND CREATION
Get an introduction to the app development lifecycle and the different stages involved in creating the software of today. Learn the coding frameworks for frontend development and the different views associated with them.
Group Technology Project:
With your group, put your own spin on one of our frontend templates and see how the code affects the user experience.
Day 2
BACKEND MANAGEMENT
Understand how to use databases and logic to accomplish different tasks in the backend. See how the Java Spring and Python coding frameworks affect your backend.
Group Technology Project:
Explore the backend of an example software with your team to accomplish different goals and see how users can gain value from the system.
Day 3
MIDDLEWARE AND INTEGRATIONS
Now that you have an understanding of the frontend and backend of software, learn how middleware and integrations can help to connect everything together into your custom stack.
Group Technology Project:
As a group, select any software of your choice (Netflix, TikTok, Facebook) and brainstorm a new integration you could add to the software to provide a better user experience.
Day 4
SERVER SIDE
Once your stack is decided on, understand how software connects to different cloud services, including AWS, Google, and Azure. You'll also get to see how you can outsource popular services like twitch, chat, and even facial recognition.
Group Technology Project:
Looking at the pros and cons of each cloud service, pick which service you would use and consider which add-on services you'd like to add to your software. Present your findings and walk through your thought process with industry professionals.
Day 5
MOBILE APPS
Discover the basic configurations most mobile apps run on and how they affect your stack of frameworks and services.
Group Technology Project:
Decide on the best mobile app framework for your software and come up with a basic design for the mobile interface. Present your stack to your fellow developers and explain what you chose the frameworks you did.
Online Course Requirements
Any compatible computer
Webcam + microphone
Stable internet connection
Your Tuition Includes
Industry professional guest speakers and workshops
Five days of combined learning in teams with industry
Parent Resources
Digital badges and certificate of completion
Service and support from our team before, during and after the program