Game Development Externship Dates
| Dates | Time | Type | Status |
| --- | --- | --- | --- |
| June 13th - 17th, 2022 | 8:00 am - 12:00 pm PST | Summer | Enroll |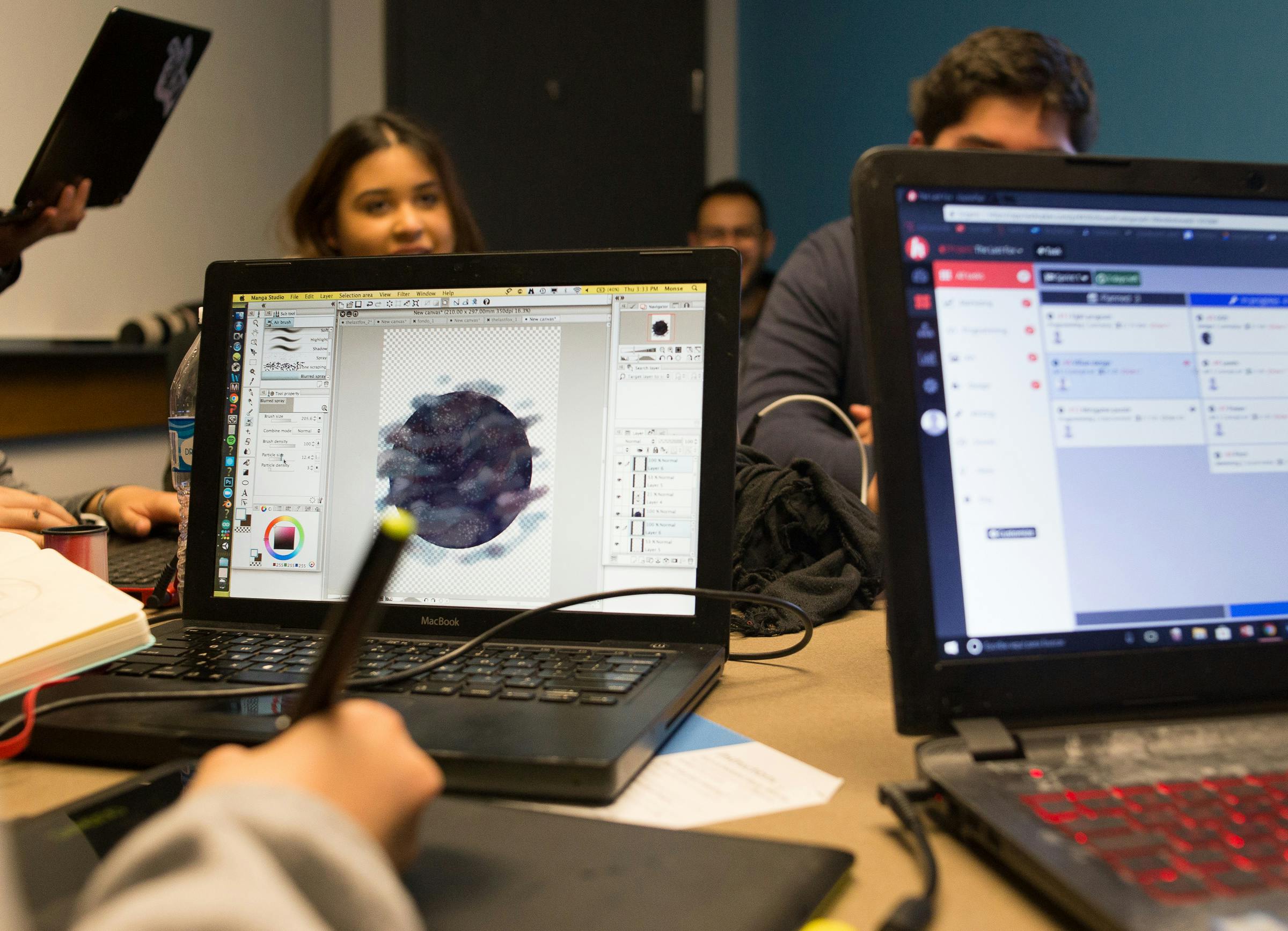 Newport Mesa Game Development Externship
Program Overview
In our innovative game development program, we aim to prepare you for success through creating your own video game on a team. You'll receive valuable insight into the world of games and learn what it takes to be successful in this competitive industry. From creating your first level to presenting your game project to potential investors, our industry experts will be there to guide you every step of the way. You'll team up with your fellow classmates to get start creating your game projects, allowing you to:
• Explore the different roles in game development, and experience playing those roles in project development.
• Fast track your career in games/entertainment by building a foundation of design, programming, sales, and project management skills.
• Build in-demand employability skills such as critical thinking, problem solving, confidence and collaboration.
• Earn digital badges to display on your resume and a certificate of completion at the end of the program.
...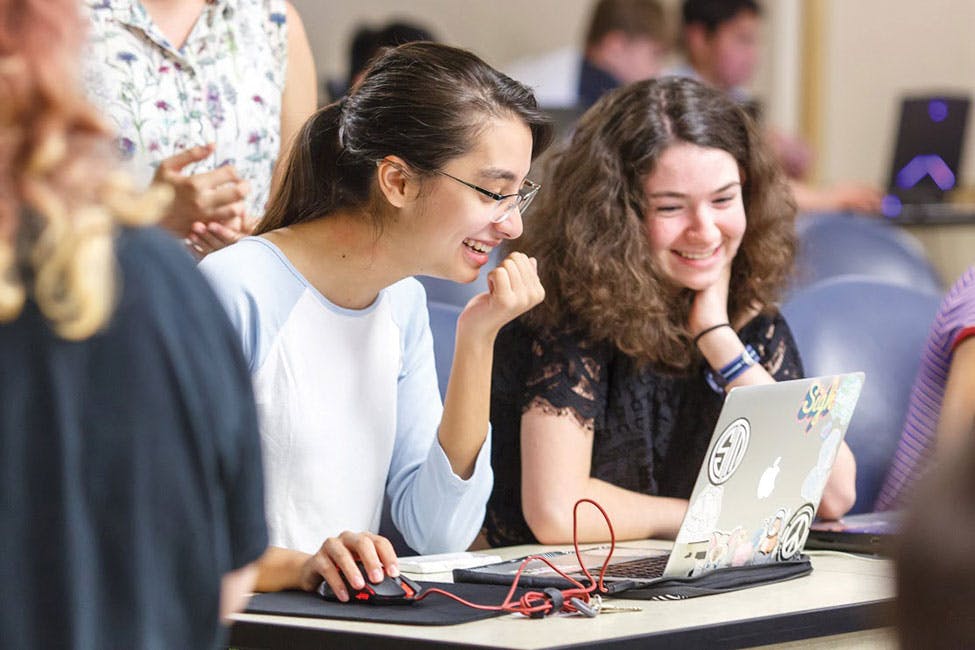 Game Development Team Project
Join a newly formed game development studio with your fellow classmates as you work together to create your studios' first video game project. Your team will be tasked with coming up with the initial concept for your game, building out the prototype, and presenting it to potential investors. Take up a role in the studio as a designer, programmer, or project manager to help contribute to the final video game concept launch! This real-life simulation with industry will teach you what it's really like to work in game development and prepare you for the reality of working in a studio environment.
The Game Concept
Intro to Coding
Designing Your Game
Production and Testing
Selling Your Game
Game Development Pathways
The game industry is a multi-billion dollar industry that has been growing every year since 2010. Gaming has increasingly become mainstream in recent years due to livestreaming and more game releases than ever before, creating more opportunities in the field for those with the right skills. With more games adopting the games-as-a-service model where a game will receive consistent updates over the course of multiple years, companies now need developers more than ever to keep their games going and develop the next big hit title. Providing a pathway to game careers is important to the industry, as it allows you to achieve your goals while bringing new ideas to the games we play every day.
Parent Pre-Externship Webinar
Parents are invited to a webinar in preparation for their students' Game Development virtual class. Discover the world of game creation and find out the best pathways to success in videogame design and beyond. Give students the keys to succeed by getting them ahead in this highly-paid, in-demand career field. Go over the parent handbook and orientation to get questions answered and learn how to support students during and after class.
Daily Itinerary
Day 1
THE GAME CONCEPT
Start your journey in games with a quick program overview. Learn how to scope your game project as well as understanding what's important to consider in the earliest stages of development.
Team Game Project: Create Your Game Design Document
Meet your team and work together to name your studio, decide on a game concept and begin your game design document.
Day 2
INTRO TO CODING
Dive into coding and take a look under the hood of game design to see how it works in the back-end
Team Game Project: Create Your Prototype
Start putting the first playable version of your game together with your team, focusing on key gameplay elements and what will make your game fun.
Day 3
DESIGNING YOUR GAME
Explore game design principles and take a critical look at popular games to see what can be learned from them. Create environments for your game to take place in.
Team Game Project: Create Your Levels
Using what you've learned, build out the main levels of your game with the help of your team. Continue to refine your core gameplay.
Day 4
PRODUCTION AND TESTING
Understand the real-world game production pipeline and how it applies to large and small projects. Learn the importance of playtesting and getting feedback early in production.
Team Game Project: Test and Polish
Polish your game as much as possible for presentations on Day 5, fixing any critical issues found in the testing process.
Day 5
SELLING YOUR GAME
Learn what it takes to sell a game to publishers and gain funding for a project. Understand the balance between creative freedom and making sure the game is a financial success.
Team Game Project: Game Presentations
Time to show off your work! Prepare a presentation with your team and show a demonstration of what you've been working on as if you were talking to potential investors.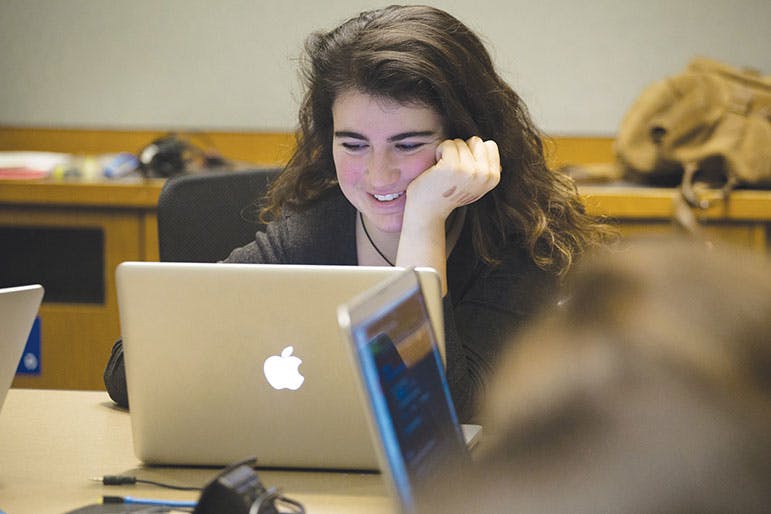 Online Course Requirements
Mac or Windows PC only
Webcam
Stable internet connection
Your Tuition Includes
Industry professional guest speakers and workshops from major game companies
Five days of game development in collaboration with your team and guidance from experts
Parent pre-externship introductory webinar into the careers and world of gaming
Pre-built game environments to help speed up your development
Digital badges and certificate of completion
Service and support from our team before, during and after the program
What's my Investment
Tuition Cost$399